Compliance as seen by a former magistrate who became Chief Compliance Officer (CCO)
[Interview] Compliance as seen by a former magistrate who became Chief Compliance Officer (CCO)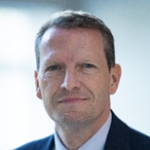 Emmanuel Dupic
Chief Compliance Officer (CCO) at Dassault Aviation Group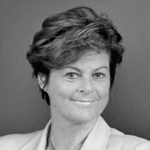 Blandine Cordier Palasse
BCP Partners and member of Smart Global Governance's Scientific Committee
In this exclusive interview with Blandine Cordier-Palasse (BCP Partners and member of Smart Global Governance's Scientific Committee), Emmanuel Dupic (CCO at Dassault Aviation Group) defines the role of the Chief Compliance Officer, shares his insights on current developments in the compliance industry, and how digital tools can help mitigate compliance risks.
Blandine Cordier-Palasse (BCP) :

How do you present yourself today?
Emmanuel Dupic (ED) : After a first professional career as a magistrate for 18 years, I joined the Dassault Aviation Group in 2021 as Director of Ethics and Compliance, where I am confronted daily with companies' compliance challenges.
Specialized in economic and financial matters, I worked my way up as a Deputy Prosecutor in the Paris region and then as Public Prosecutor for the Haute-Saône department. Between 2010 and 2014, I held the position of Legal and Judicial Advisor for the French National police force.
BDC: How do you define the role of the Chief Compliance Officer?
ED: My background probably allows me to have an original vision of corporate compliance. Managing Dassault Aviation's ethics and compliance policy means guaranteeing our stakeholders that one of Europe's leading civil and military aircraft manufacturers (12,440 employees and €7.2 billion revenue), complies with all its legal and regulatory obligations in France, the United States and in the countries where our subsidiaries operate.
Above all, I must make sure that the company deploys an internal compliance system adapted to its business model to meet the requirements of French and foreign regulators (AFA, CNIL, DOJ, OFAC.)
For me Compliance covers both the conformity of a company to a regulatory framework and to its ethical values and international commitments (Global Compact for example).
In this context, the Chief Compliance Officer or Director of Ethics and Compliance seems to me to be the leader of a multidisciplinary team with extensive legal skills as well as audit and control skills, while having a deep knowledge of the company's businesses and processes.
I am convinced that the so-called "soft skills" (listening, teamwork, doubt, questioning, etc.) have become essential in the compliance business, which is what I give priority to in my recruitments.
BDC: In your opinion, what are the current developments in the compliance field?
ED: Except in the banking sector, Compliance for commercial companies is a recent issue who is nevertheless entering a second stage the era of consolidation. In France, after a mandatory implementation of compliance programme requested by the Sapin 2 law of December 9, 2016 and the forthcoming EU directive on the due diligence, I see compliance becoming more autonomous, detaching itself from the company's legal departments or audit committees.
The mandatory implementation of the whistleblower system (Warsmann law), recently specified by the decree of October 3, 2022, is evidence of these developments. The company must be able to ensure the processing of these alerts and therefore have the capacity and a new skill, to carry out internal investigations (on harassment, discrimination, human rights.). A magistrate's profile is an undeniable asset to ensure this type of mission.
With this new mechanism, I have the feeling that criminal matters in companies are tending to shift from the legal field to the field of compliance, which was already dealing with the challenges of the fight against corruption.
The ability of the Chief Compliance Officer (CCO) or Director of Ethics and Compliance to understand and integrate the challenges of each business line is very important in my opinion. The development of a network of lawyers in charge of compliance, as proposed in France by "le Cercle de la Compliance", seems to me to be a good initiative that should be developed. The development of a common culture and the sharing of good practices are essential for the development of an effective compliance system in the service of a successful company.
BDC: How do digital tools allow the Chief Compliance Officer (CCO) to better manage compliance risks?
ED: One of today's compliance challenges comes from both the multiplication of legal or societal obligations and the proliferation of tools enabling them to be managed, but which often approach them separately. Siloed management of compliance is a significant risk today for the Chief Compliance Officer (CCO) who not only risks duplicating limited resources, but above all risks, not having an overall view of the field for which he is responsible and not being able to act accordingly.
The digital tools which – in the form of a digital platform – enable all the existing internal or external compliance applications to be brought into synergy, are therefore essential for the Chief Compliance Officer (CCO), whose General Management expects him to ensure that all compliance risks are controlled in real time, whatever the sector and whatever the country.