What is the degree of responsibility of companies towards the societies in which they operate ?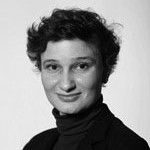 What is the degree of responsibility of companies towards the societies in which they operate?
When we raise the topic of corporate social responsibility (CSR), it is first and foremost a question of ethics that is challenged. What is the degree of responsibility of companies towards the societies in which they operate? On the other side of the border, consumers have increasingly high expectations from large companies. Indeed, in addition to their primary activity, they are expected to actively contribute to the well-being of society through a wide range of concrete actions. These can be related to the development of poor regions, education, environmental protection, health and many different topics, whether social or environmental.
Reconcile different expectations
More and more, the general public is being sensitive to social, environmental and humanitarian subjects and has also a growing demand for transparency. While companies want stakeholders to be aware of their CSR actions, they may sometimes be reluctant to communicate on this topic, fearing both criticism and higher expectations. Despite – but also because of this – CSR communication has become a burning issue taking the third largest budget item in the communications departments of large companies. The key question for them is how to meet at the same time the increasing demands of investors for transparency and results and the CSR expectations of its wider public. 
Since the 1990s, Internet has therefore become the most effective channel for communication in this area, far ahead of traditional ones. Digital communication ticks all the right boxes thanks to its flexibility, immediacy, interactivity and adaptability to the different targets that should be reached. On the other hand, its cost is much lower than the one of traditional media, which gives it a significant comparative advantage. Companies can therefore disseminate more information for a smaller price and quicker than in the past. Furthermore, through its website, the company can communicate and interact with specific stakeholders while getting feedback which is always highly valuable for a company.
Changing the game…
Digital communication has changed the game allowing companies to be engaged with stakeholders in real-time. Proactive communication with stakeholders and involvement of them in the identification of CSR strategy has several benefits which should not be neglected at any cost. It allows companies to listen to the views of different stakeholder groups and develop long-term relationships of trust with them. They can effectively manage and respond to the growing influence of different stakeholders, participating in the conversation through relevant content. In addition, the annual sustainable development report is essential to give the brand its strength, resonance and international influence.
One important prerequisite for business success is the optimisation of the use of new media technologies related to the CSR communication strategy. Companies should communicate through multiple and inclusive engagement platforms nearly simultaneously while being vigilant because of the potential negative impacts due to the speed of information dissemination. A tremendous balancing act that does not represent the easiest exercise for them. Thus, empirical evidence shows that the platforms used by corporates to communicate on CSR have different functions and address different target audiences.
Risks and opportunities
Depending on whether they are targeting their clients, financial agencies, NGOs or other stakeholders, corporates will emphasise different best practices and use distinctive communication channels. For instance, being the most popular content medium among social media, Youtube is used – in general – to reach a large audience while twitter is preferred as a channel for corporate communication. Furthermore, employees are willing and proud to work for a socially responsible company that knows how to effectively use social networks to promote and disseminate its good practices in this area. This is an important point for companies to consider as their employees are also their best ambassadors.
It is also interesting to note that these social media are still only poorly connected. Furthermore, interaction with users is limited. This could be explained by both a certain risk aversion inherent in sensitive corporate communication and a lack of staff who have expertise in strategic CSR issues as well as in targeted and impactful communication.
The last word?
If it is commonly admitted that social networks are CSR communication facilitators for companies, they must be handled with talent and high expertise. The essential objective for the company is to create real commitment among its stakeholders. By involving them upstream through discussions on its CSR actions and by communicating on this subject with subtlety and talent, the company does not take the risk of being denigrated, which can be potentially harmful to its brand.
Last but not least, the use by companies of digital platforms structured to communicate in a timely manner on their CSR achievements through their website is an efficient way to engage their stakeholders in a constructive dialogue based on mutual trust.
You might also be interested in